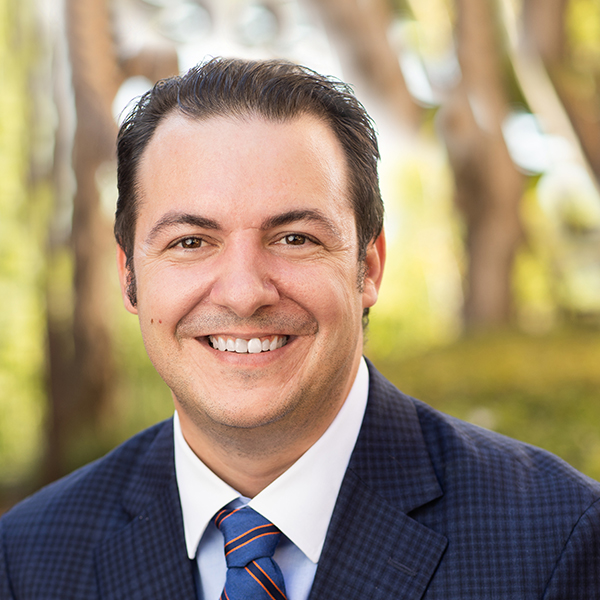 Gene Mello joined Epsteen & Associates in 2011. He actively specializes in representing Tenants and Landlords across Southern California. Gene's strength lies in understanding his client's desires in and providing value based on their strategic short and long term goals. Twelve years of experience have taught Gene how critical relationships, understanding needs & challenges, overall market knowledge, and being ahead of the curve are to being successful in the industry. His favorite part of coming to work every day is that no transaction is ever identical in nature & there is always something that can be learned throughout the process!
Gene has represented the following Tenants: Ross Dress For Less, dd's Discounts, Menchie's Frozen Yogurt, Freshii, Money Tree, Dave's Hot Chicken, Little Caesars Pizza, SusieCakes, Barrio Dogg, Citizens of NYC, Burger Boss, Cardinal Dental, TJ Oyster Bar, and WaterWorks Aquatics.
Gene has represented the following Landlords: Sudberry Properties, TRC Retail (formerly Terramar), Ross Dress For Less, The Orlando Group, The Woloson Company, Strategic Asset Management, Capstone Advisors, Lambron Family Partnership, Acquisition Group USA, Novi Real Estate, Pier View California Management, Church Brothers, Orum Capital, Gotham Management San Diego, Galindo Family Trust, USA Gas, 99c Only, Burger King, Petco, and Aldi Food Market.
Mr. Mello started his professional career in 2007 at Phillips Edison & Company based out of Cincinnati, Ohio. His responsibility included leasing their portfolio in North/South Carolina, Kentucky, Ohio, Minnesota, Illinois, Wisconsin, Tennessee, and Mississippi. Gene learned the intricacies of the business working these highly diversified assets in a wide variety of markets especially since each asset had different strategic plans. Gene is a proud graduate of Ohio University and holds a Bachelor of Business Administration in Marketing, from OU's College of Business, which annually is ranked among the Top 30 business schools in the country. Gene's background in commercial real estate started at a young age as his father was a developer. As a sophomore in college he interned with Colliers International learning the basics of the business which confirmed his passion for the industry.
Gene is an active member of the Next Gen ICSC Committee, Retail Brokers Network, San Diego Business Chamber, and the Sales Leadership Alliance.
Gene resides in downtown San Diego and in his free time (basically nonexistent) thoroughly enjoys playing basketball and golf, riding his bike, basking in the Southern California weather, and trying the many great restaurants San Diego has to offer!