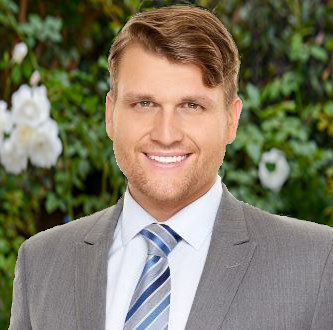 Kevan McDougal joined Enduring Real Estate in 2022 with over 6 years of broad real estate experience where he developed his skills in leasing, property management, risk management, dispositions and acquisitions. He has detailed industrial and residential knowledge including portfolio management and asset disposition in the East County of San Diego.  Kevan grew a successful property management portfolio from 5 to 32 properties in a 2 year period.
As a native of the La Mesa community of San Diego, his interest in merchandising and land use was triggered during work in the East Village area of downtown San Diego. Kevan's background will prove invaluable working with the national and local brands that Enduring Real Estate assists in expanding their presence in both San Diego and Imperial Counties. As a Landlord representative, Kevan has a unique perspective on risk assessment and the needed considerations for building a strong portfolio.
Kevan Attended the University of Oregon Majoring in Marketing and Finance.  After receiving his BS, degree in 2014, Kevan accepted a position at California Bank & Trust as a Risk Manager. Working closely with the CFO, he learned firsthand, the nuanced scenarios of Assets and Liabilities held under their 11 billion dollar balance sheet.  His time as Financial Analyst laid the foundation for a deep understanding of Lending practices within the real estate decision making process.
When Kevan isn't busy at Enduring real estate, (driving the market and learning every aspect of the retail real estate landscape), he is playing basketball at his local YMCA or riding around town on his motorcycle. If weather permits, he will be snowboarding at Big Bear Mountain or Wakeboarding down the Colorado River. His passion for travel has taken him to many memorable destinations including Spain, Cuba and a backpacking trip through the Patagonia regions of Argentina and Chile. He is thankful his family lives in the area, so he is able to spend valuable time with his parents and sister who both live in La Mesa.